Touchcards 2
Ready to remember more? Let's play cards.

Have an iPad? Try Cardboard for iPad.
Touchcards 2 makes it easy to learn all kinds of things. You can import flashcards from popular sites like Quizlet and StudyStack. Lots of great decks are waiting for you, or you can make your own.
Pick from a variety of proven review methods, including the Leitner system and a matching game. Challenge yourself or your friends to beat your high score.
You can optionally provide an answer to each card when you flip it. Touchcards uses this information to present comprehension statistics and optimize the review set. You can also tell Touchcards to start out by showing you the back of each flash card.
Earn Achievement points by using different parts of the app. You can unlock features when you have enough points.
If you need to create your own flash cards and don't want to use Quizlet or StudyStack, you can create a simple spreadsheet in Google Docs. See an example if you need help.
Watch a quick intro to Touchcards video on YouTube.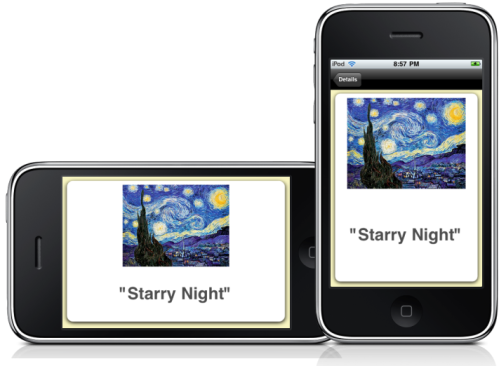 Features
Flashcards are imported locally for performance
Several review modes (quizzes, random, Leitner, most difficult)
Includes a fun matching game review mode to test your memory
Statistics for each deck
Add pictures from your photo library
Import any public set from Quizlet.com
Import any public set from StudyStack.com
Create a set on Google Docs and import it
No internet connection required once a set is imported
Earn achievement points by exploring the app
Unlock new features when you have enough points
Share your high scores via Twitter or Facebook
View cards in full landscape mode
Remember your position in a deck
Adjust the font size for text on the cards
Change the background color behind the cards
Card listing lets you see every card in a deck quickly
Sit back and watch an automated slideshow of your cards
Easy to use refresh lets you reimport your set from the original source
Looking for a simple flashcard viewer? Try Touchcards
Reviews
THE flash card app! I am really impressed with this app. – Grafted in! Praise Adonai!
This app has helped me In my Spanish class immensely, the tools for reviewing words that you are having the most trouble with are immensely helpful. And it imports from quizlet! Best $2 ever spent – Delenai
I started with the free version and it worked well so I went with the paid version. I have downloaded both from Quizlet and StudyStack without any problem. The ability to change font size is great. – abq-sv
Note
Requirements
iPhone or iPod Touch running OS 3.0 or later.
Instructions
The easiest sets to import are the public ones you can find on Quizlet and StudyStack. As a shortcut, just copy/paste the deck's unique numeric identifier into Touchcards to import. You can create a simple spreadsheet in Google Docs with one column for the front of the cards and another for the back. See the tutorial link above.
Why two versions?
Touchcards 2 is a complete rewrite and has many of the features users asked about. It wraps a better experience around the original. At the same time, many others wanted to keep Touchcards simple. It's great at what it does and has helped thousands study better, and it runs on older devices. Pick what fits, and thank you for your support.
Support and Suggestions
Having issues? Have some ideas for a future release? Contact me about it.